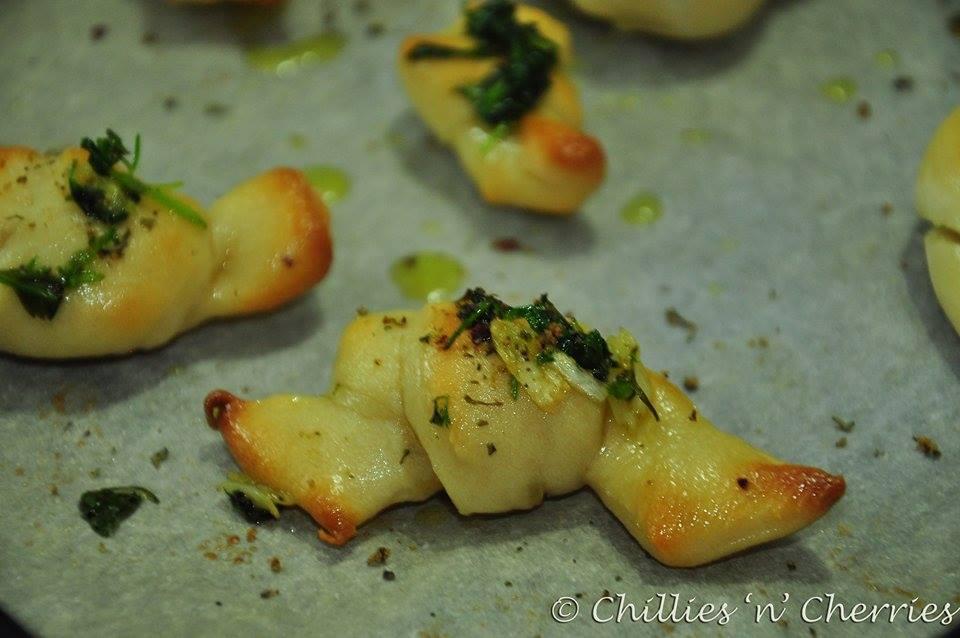 Bake Along #48 – Garlic Knots
This week is special. One, because I am visiting North India first time in my life ever.
Second, out of all the blues I managed to get this weeks post up, without breaking the chain.
Heart felt thanks to Vineeta from Chillies N Cherries whom we all lovingly know for all her effort on the photography series with Bake Along. Now she again willingly agreed to host a guest post for this week. Thank you so much again Vin <3
My vacation just began and I have a whole long week of visiting few cities and palaces in Rajasthan. Here are some pictures of my so far 2 day stay in the beautiful Pink City and we are heading on a long journey to Bikaner tomorrow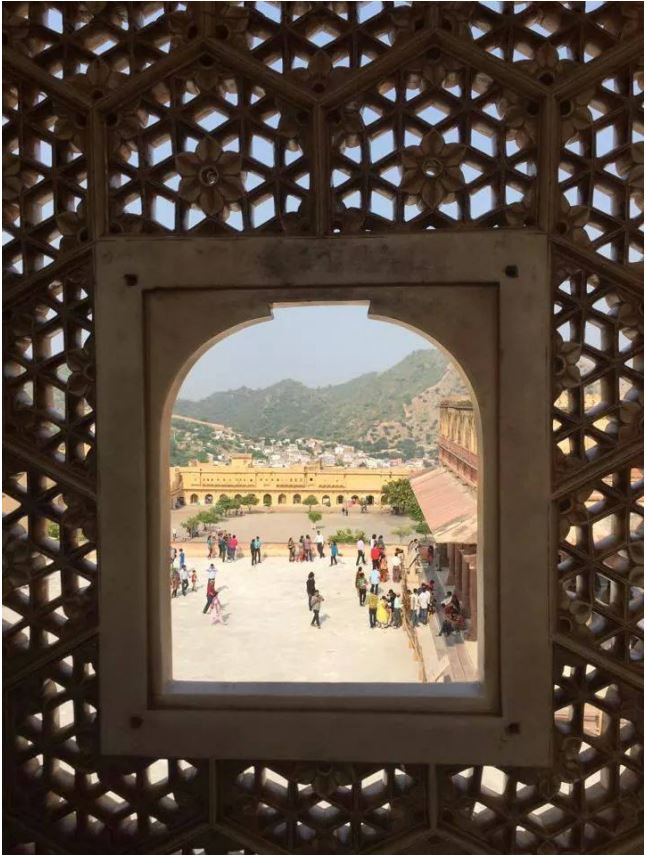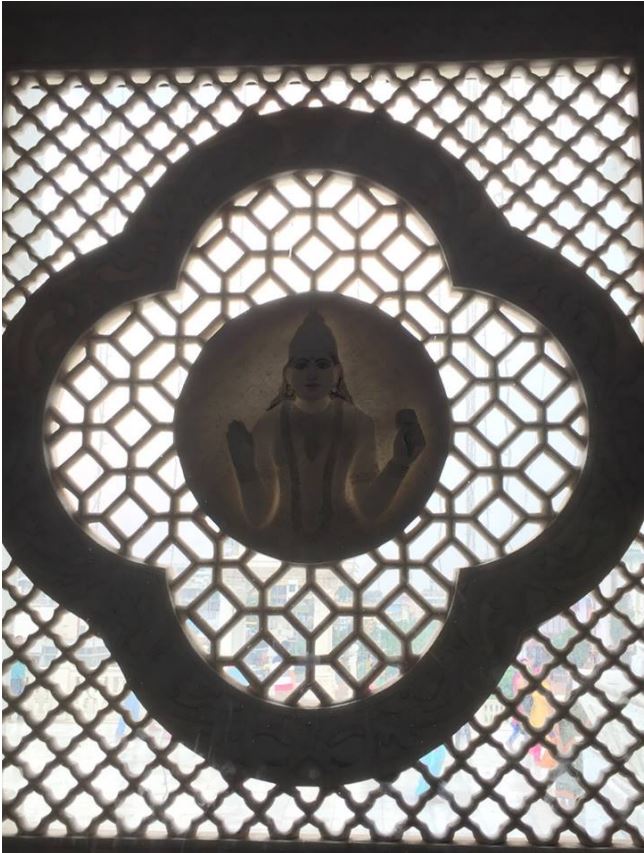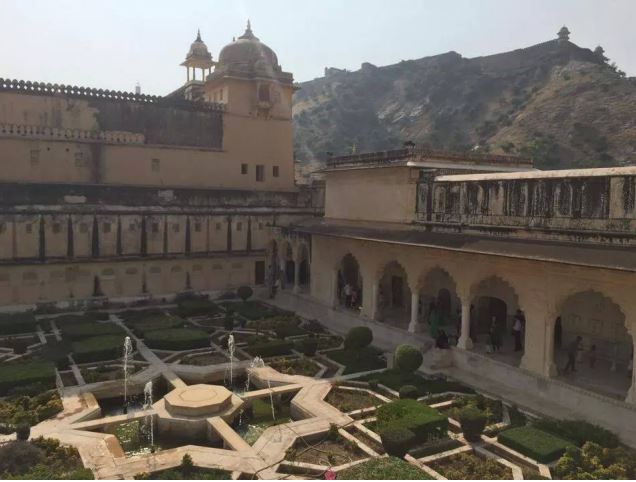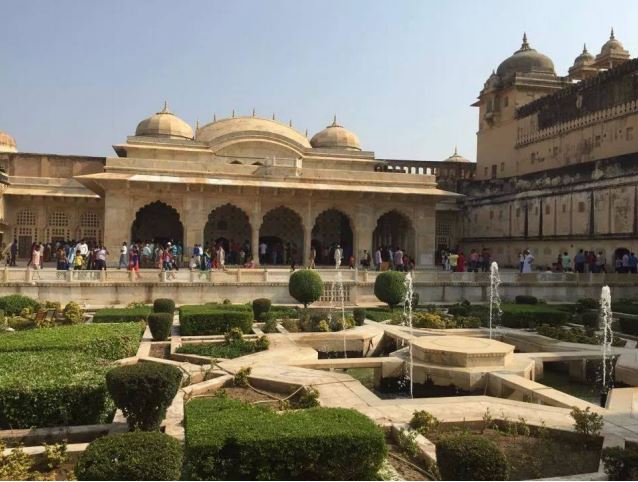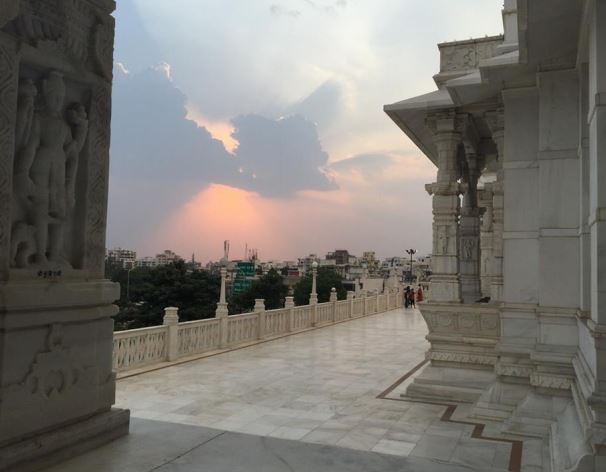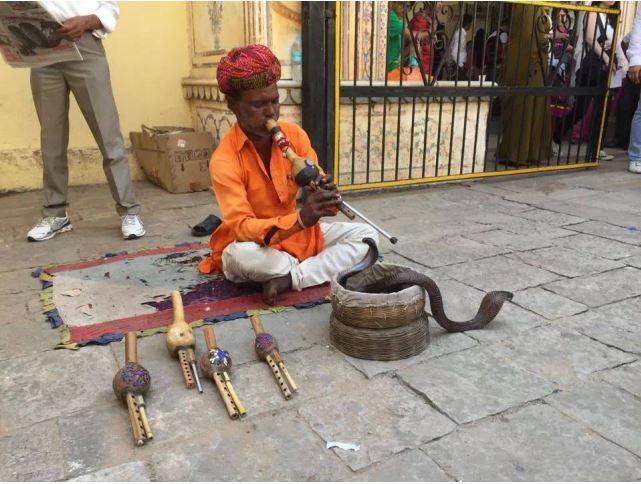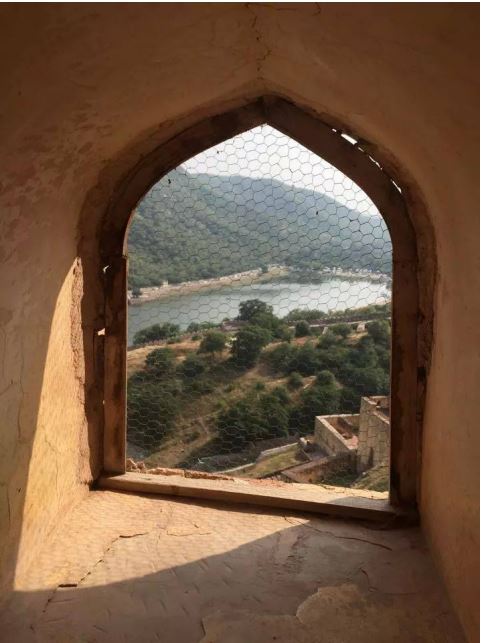 Now over to Vini and hope you all have a great baking week but now I need these hot knots!!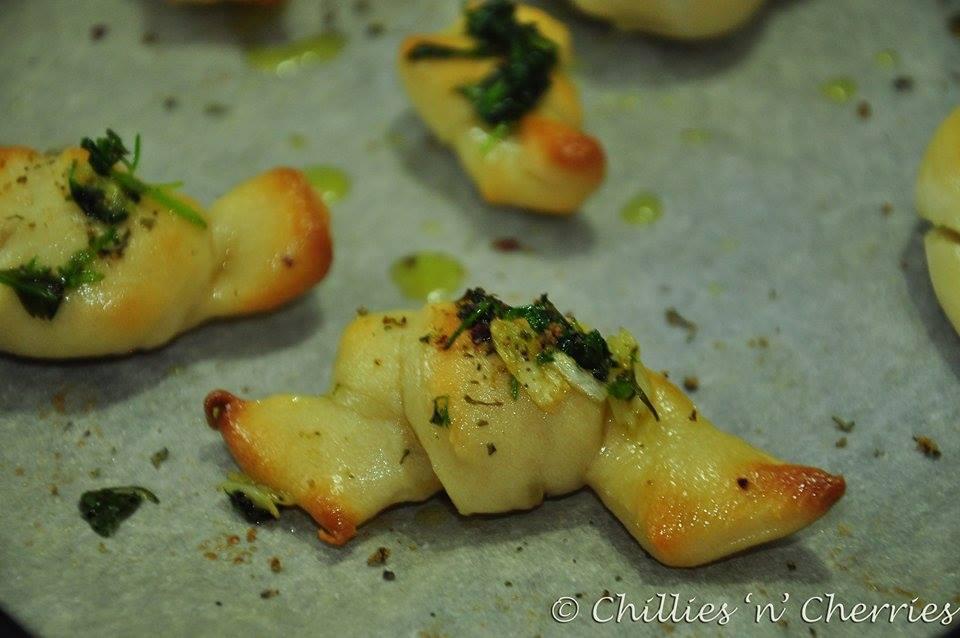 Hey guys, I know you people are surprised to see me and must be thinking what I'm doing here? As we all know that Subhashini is out of the town, so she asked me to do a guest post for the group. So while she explores the Pink City and clicks some awesome pictures and collects some more master piece recipes for us, I'm doing today's Bake along post.
Diwali has just gone and I'm sure we all have devoured loads of sugar and tired like anything. So I selected these simple savoury knots, which are not only easy to bake but its ingredients are very simple too. No extra preparation is required for them. For making these knots you are required pizza dough, you can buy readymade pizza dough from store or you can make one at home like I did. For me it is a compulsion too as residing in a small city like Bijapur, I don't get readymade pizza dough and even if it was available I would have preferred to make my own because homemade things are the best.
So back to today's Bakealong recipe. I enjoyed baking these garlic knots and if you have kids at home, involve them to make these cute knots or any other shape they want.
Ingredients:
All purpose flour – 2 cups
Dry yeast – 2tsp
Sugar – 1 tsp
Olive oil – 1 tbsp
Salt – ½ tsp
Warm water – ½ cup
Method:
1. In a glass put warm water, mix sugar and yeast with it and leave the yeast for blooming for 15minutes till the mixture is bubbly or frothy.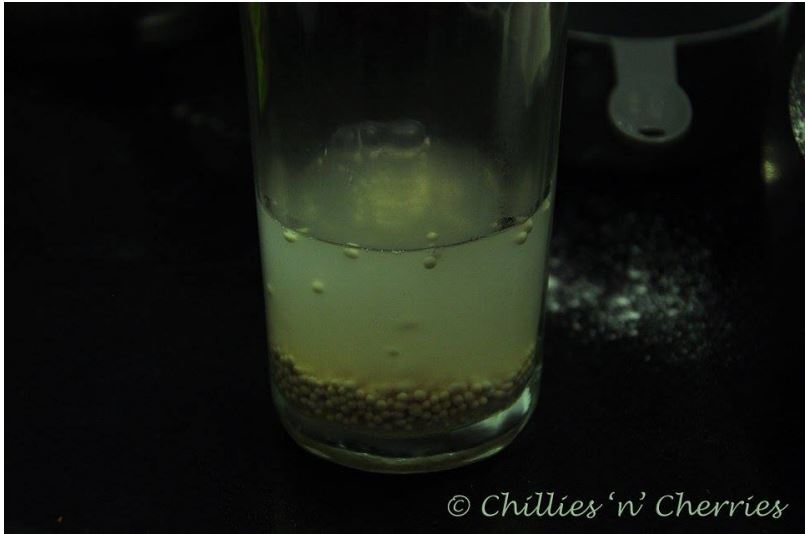 2. Now in a bowl mix the flour and salt and add the frothy yeast mixture into the flour and make dough with additional water only when it is required. Remember that dough should be smooth not wet so add water carefully. Knead the dough for 10 minutes.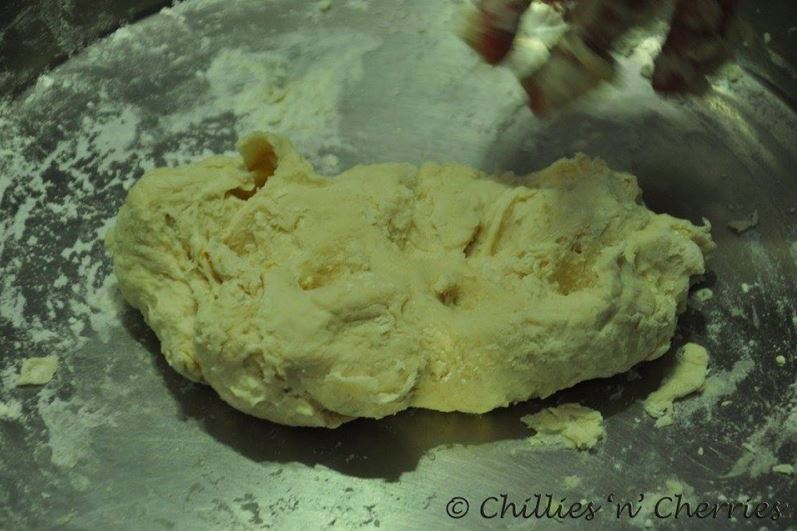 3. Now drizzle the dough with olive oil and transfer it into a bowl and cover it with the cling film.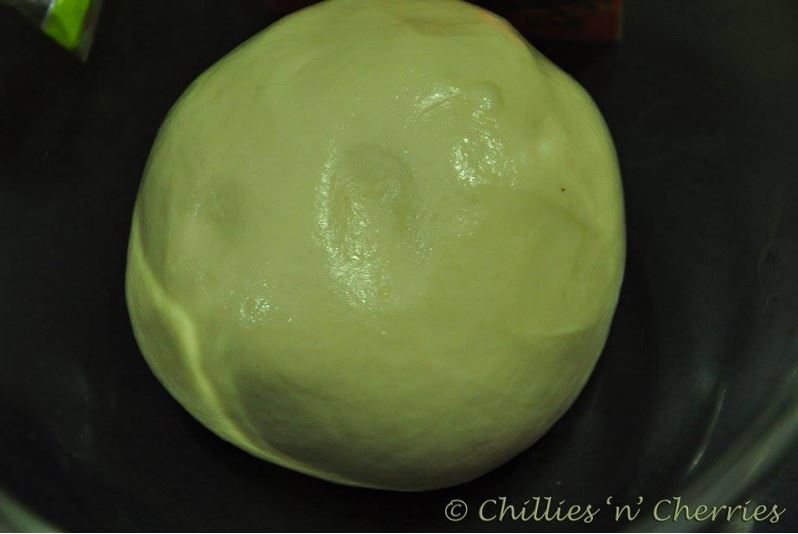 4. Let the dough rest at a warm corner of your kitchen until it doubles in size. I kept it overnight.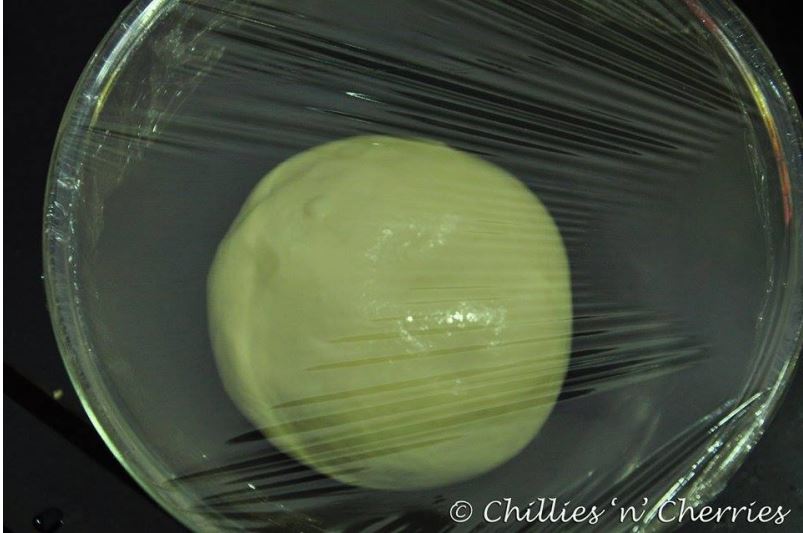 The dough is ready for use.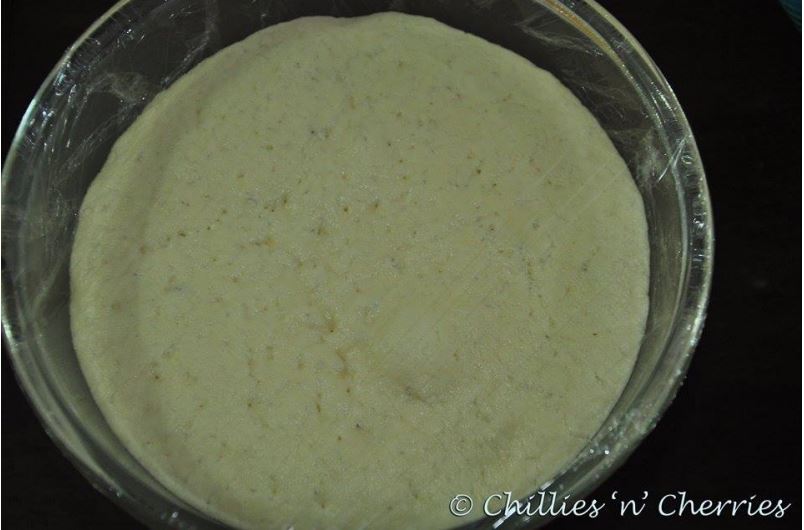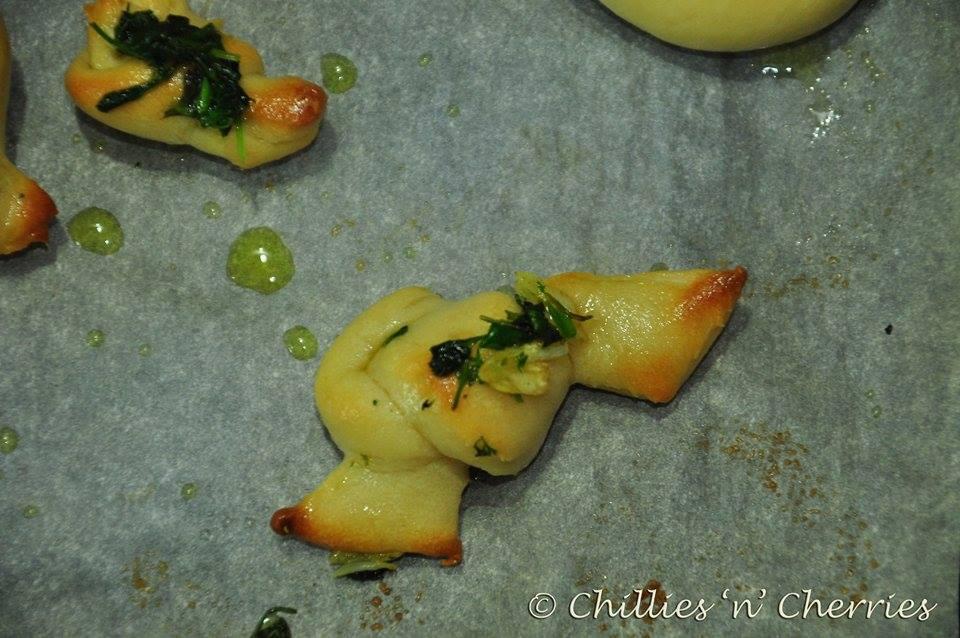 Ingredients
Store-bought or home made pizza dough – 2lbs (around 1kg, at room temperature)
All purpose flour – Just for rolling out dough
Olive oil – 1tbsp
Unsalted butter – 3 tbsp
Garlic cloves – 5 to 6 (peeled)
Coriander leaves – 1tbsp
Kosher salt – Sprinkle as per requirement
Method:
1. Preheat oven to 180 degrees Celsius and line the baking tray with parchment paper.
2. Divide the dough in half, keeping half covered under a wet kitchen towel. Roll out the other half on a lightly floured surface with a rolling pin, creating an 8 inch square.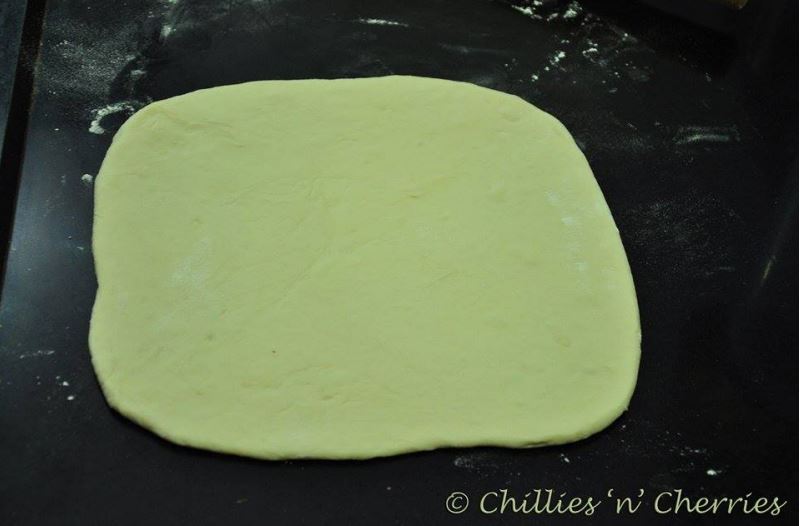 3. Cut the square in half with a sharp knife or pizza wheel to form two rectangles.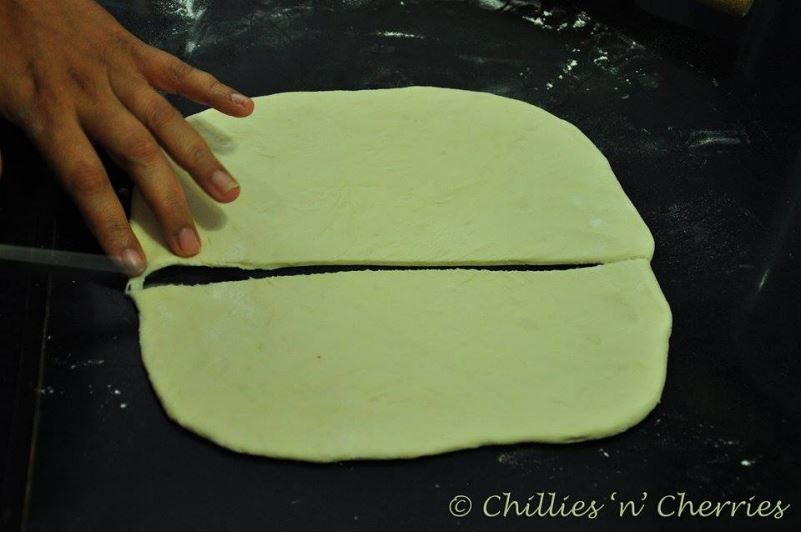 4. Cut each rectangle into 8-12 strips (the cuts should be made so that the strips are shorter and thicker, rather than longer and thinner).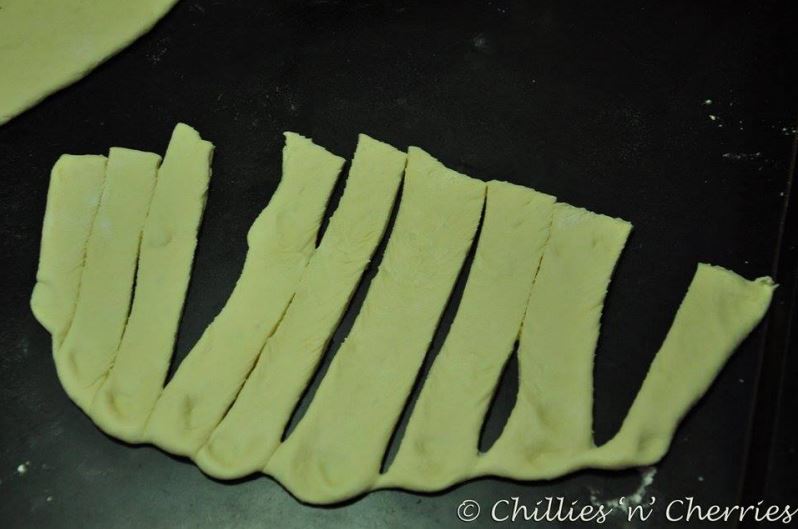 5. Tie each strip into a knot and then arrange the knots on the lined baking tray. Cover them with a kitchen towel while you repeat the rolling, cutting and tying process with the second half of the dough.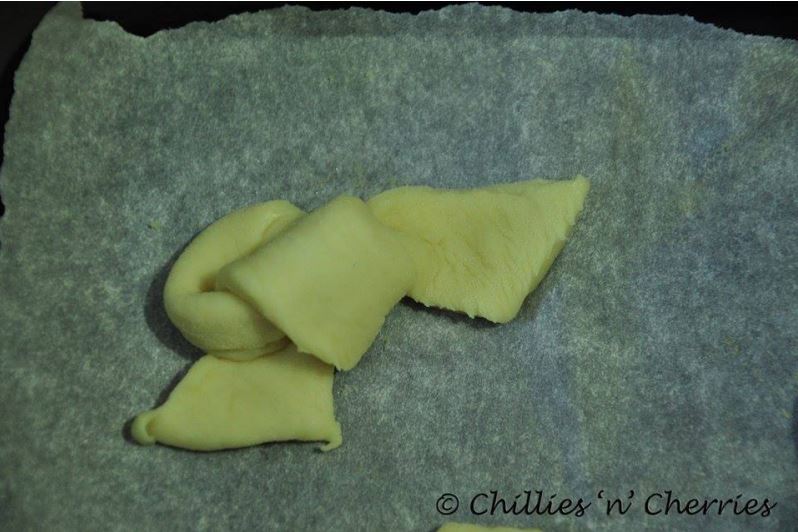 6. Bake the knots for 5 minutes, then rotate the baking tray and bake an additional 5 minutes or until golden brown and fully cooked.
7. While knots bake, crush the garlic cloves combine with olive oil and butter in a small sauce pan over low heat.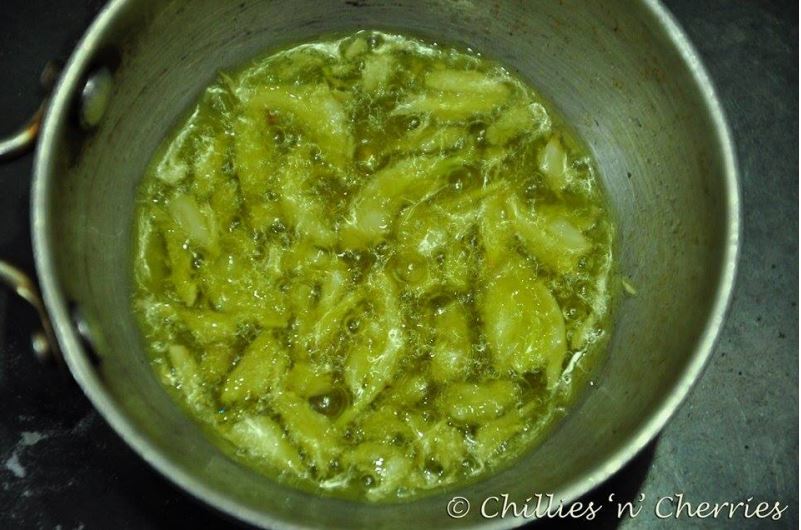 8. Cook just that butter has melted and mixture is warmed. Remove from heat and mix in chopped coriander leaves. Immediately after baking, brush the baked knots with the garlic mixture and sprinkle with kosher salt. You can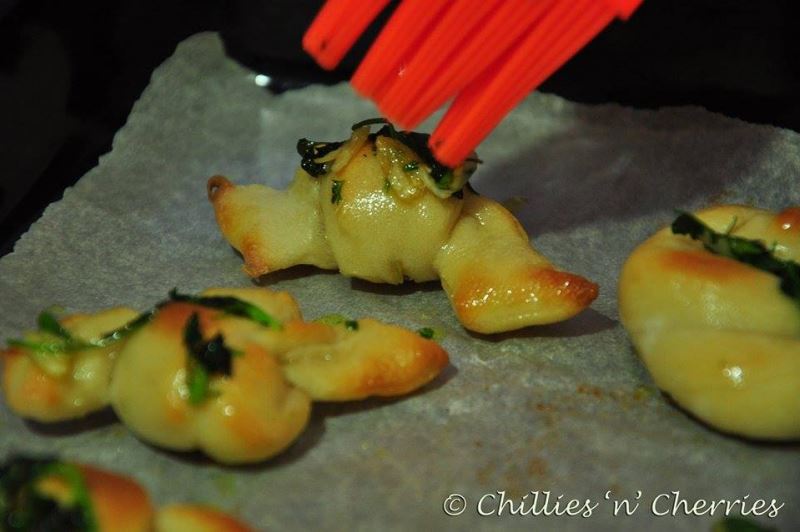 Thanx Subhashini for the honour. I enjoyed baking these tasty garlic knots hope you guys have great time baking them.